National Strong Motion
Instrumentation Project India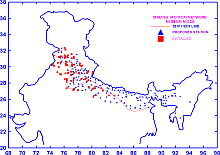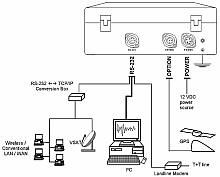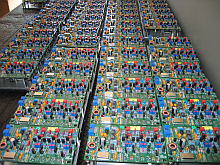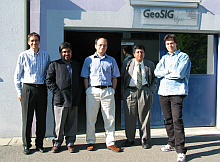 The Department of Earthquake Engineering is the only one of its kind in India and amongst a few in the world being established in 1960 as the School of Research and Training in Earthquake Engineering. The department has undertaken programs of seismic instrumentation with a view to having a better understanding of the ground motion characteristics and seismicity of various regions.
In India installation of power plants, river valley projects and other major constructions have been undertaken as part of modernisation and infrastructure development. Since more than 50% area of India is susceptible to strong earthquakes, it is essential to estimate and predict the characteristics of strong ground motion in future earthquakes that could arise in any region. A correct assessment of the proneness to destructive earthquakes in the different regions of India can only be achieved by having a database of records of strong ground motion from past earthquakes. This should then lead to a substantial saving in the design of structures as well as ensuring that the region has improved long-term stability against earthquakes.

For a huge country like India, installing a dense network (say at every 25 Km in active seismic zones) of digital accelerographs can be an expensive venture. In view of this, a low cost strong motion instrument called Structural Response Recorder (SRR) was designed and developed at the Department of Earthquake Engineering, IIT Roorkee (IITR).

The instruments provided were deployed within the "National Strong Motion Instrumentation Project" at Roorkee sponsored by Department of Science and Technology, Government of India under its Mission Mode Program on Seismology.
| | |
| --- | --- |
| Solution | Product |
| 300 x Sensors | |
| 300 x Strong Motion Recorders | |
| 300 x TCP/IP Modules | GXX-TCP/IP |
| 140 x External Modems | GXR/GNC-MOI |
| software | |