Preveza Tunnel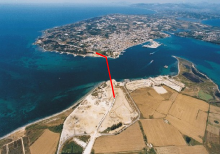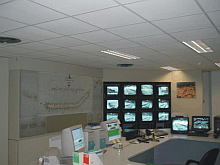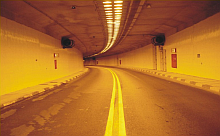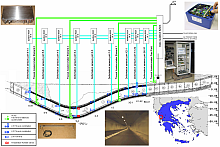 Tunnels feature within transportation solutions throughout the world. They can be under water, underground or built through otherwise awkward to navigate geographical terrain. Tunnels may feature as a man made solution within both rail and road transportation solutions where safety factors between different modes of travel must be separated normally owing to the natural high volume of people movement activity.

Tunnels may feature in geographical areas that alone warrant the monitoring the seismic effects caused by both natural earth activity and temperature, and will feature elsewhere throughout the world when transportation movements of people, goods and services has to maintain the right speed of movement to maintain a viable economic solution for any country to stay competitive within global markets. This sector is one in which GeoSIG has to rely on different forms of intelligence to know what is happening when and where at least from its own representatives and elsewhere as possible. GeoSIG receives leads through various partnership activities and demonstrates through its website that it has the necessary understanding of the technological solutions sought for tunnel monitoring equipment to be a serious competitor offering a Swiss made quality solution no matter how complex the tunnel challenge first appears.

This scope of the Preveza-Aktio Immersed tunnel project was to provide a seismic tunnel monitoring system where the tunnel equipment provided monitored the seismic effects of earth activity alongside the dynamic loads of natural transportation movements whether planned or by any unforeseen event. The scope included expansion or contraction surveillance due to the intensity of temperature changes impacting on the tunnel monitoring environment through whatever reason. The data is then assessed and compared to tunnel data recorded against seismic design criteria applicable to tunnel structural design and construction. Improvements to tunnel emergency and safety measuring solutions as well as awareness also featured alongside the needs to appropriately maintain tunnel data management systems given the wider scope of measuring solutions possible within this segment owing to geographical location.

| | | |
| --- | --- | --- |
| Solution | Type | Product |
| 4 x Accelerometers | Triaxial Force Balance Accelerometer | |
| 44 x Displacement Sensors | Linear Variable Displacement Transluder (LVDT) | GS-LVDT |
| 2 x Metereological Sensors | Humidity / Temperature Sensor | METEO-A-HT |
| 1 x Data Aquisition And Processing Centre | Electronic Cabinet Computer Software | RACK-1 Computer GeoDAS, CMS |