High Rise Buildings
GeoSIG Applications
High Rise Buildings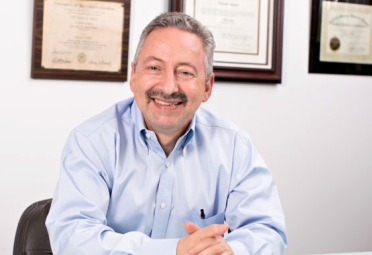 Structural Analysis Consultancy
With some complex structures, due to size or shape, it is more difficult to determine which instruments are needed or where they should be installed for efficacy. However, expert structural analysis is available.
GeoSIG — through a strategic alliance with Dr. Farzad Naeim, an internationally renowned expert in structural health monitoring — can offer consultancy and turnkey solutions for structural health monitoring of all types of structures including high-rise buildings, public buildings, bridges, tunnels and other special structures.
Using the expertise of the highly respected Dr. Farzad Naeim, who boasts over 35 years' experience and publications ranging from textbooks to journal papers, you can have peace of mind that your structure is safely surveyed and the most reliable solution is specified.
GeoSIG, with more than 25 years' expertise in structural monitoring solutions, can fulfil the requirements of the most challenging structure.
Click here
to visit his Website, or look over the solutions leaflet to see what we can offer.
Consider a typical office building with up to 500 people working in it. After a substantial natural or manmade disaster; the building's owners would typically need to have a structural safety survey done before allowing the office workers back in to the building.
The process can take from many hours to a number of days depending on the size of the building and the suspected damage.
However, had the proprietor installed a live monitoring system; he would have been able to instantly say whether the safety levels had been breached. What is the cost of the survey? What is the cost of lost time due to 500 office workers being idle?
Case Study:

Hollywood, USA

Hollywood, California

Located on the corner of Hollywood and Vine on the world Famous Walk of Fame, the W Hotel and Residence project will be the linchpin of the Hollywood renaissance. The mixed-use project comprised is of an 11-story hotel with 305 rooms, a 15 story residential tower with 143 condominium units, and 3 levels of subterranean parking. In the same complex also four residential towers, 8 to 12 stories each, with 374 total apartments and parking on 5 levels above grade and 2 levels below grade are constructed.

Scope

High Rise building monitoring in Hollywood, California for a new mixed use development at the famous Hollywood and Vine Intersection.

Developed Systems Table:

| | |
| --- | --- |
| Solutions | Product |
| 14 x Digitisers | GSR-12LFDC |
| 14 x Sensors | Force Balance Accelermeter AC-43i (Fully Intergrated In The GSR-12LFDC |
| 14 x Interconnection Set | |

System

The project does not have any central recorders, with 14 GSR-12 interconnected with common timing and trigger, located in different tower in the building complex. There are 5 different high rise towers that house the instruments, including the W Hotel and W Condominiums. Each the seismic instrumentation is connected together with cables.

| | | | |
| --- | --- | --- | --- |
| Tower | # | Location | Comment |
| #1 | 3 | 1st Floor, 6th Floor, 11th Floor | |
| #3 | 3 | 1st Floor, 7th Floor, 11th Floor | Tower #2 Is Connected To Tower #3 |
| #4 | 2 | 4th Floor, 8th Floor | Connect With The Master Box In Tower #3 (11th Floor) |
| W Hotel (P-1) | 3 | 7th Floor, 14th Floor | |
| | 3 | 4th Floor, 10th Floor | |

Outputs

Dynamic: Data is stored on event basis in case a dynamic event is detected.

Client

Webcor Builders, Hollywood, California (USA)