Enguri Dam, Georgia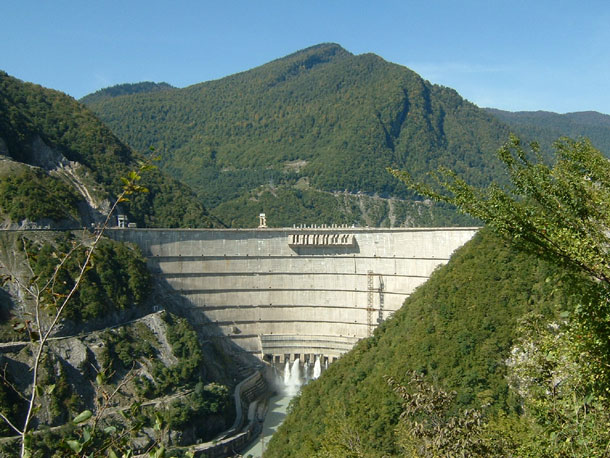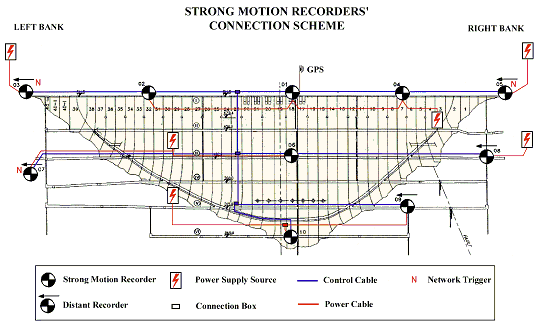 Since the dynamic behaviour of dams under severe earthquake motion is not known satisfactorily, data from strong motion instruments can form the basis for a more reliable seismic assessment of the existing and future dams. GeoSIG has maintained a strong presence around the world in the form of dam monitoring solutions.
Enguri Dam is one of the highest arch dams in the world and it is located in the Enguri River at an altitude of 240m above sea level with the hight 271.5m. The construction started in 1978 and finished in 1987. The crest at 510m altitude has a developed length of 728 m and is 10 m thick. It is 271,5 m tall and 750 m wide, and has 14,5 km of high pressure tunnel 9,5 m in diameter, 5 generators units Francis type in underground power plant, 275 Mw each.
The scope of the Enguri project was of a dam monitoring system requiring instrumentation to record seismic motions and other ambient dynamic activity in order to continuously monitor dam structural safety within the context of a safe operating dam environment.
Once the data has been processed it is assessed and compared as dam behaviour against seismic design criteria applicable to dam operations. The project facilitated the development and improvement of dam emergency and safety measuring equipment within the context of increased awareness and contributed to the regional seismic data management systems.
Summary of systems table of the Enguri Dam monitoring solution
(The outputs are data for dynamic seismic dam monitoring being stored by software solutions with recordings on an event basis.)

| | |
| --- | --- |
| Solution | Product |
| 10 x Sensors | |
| 10 x Strong Motion Recorders | |
| Interconnection Cabling And Modem System | |
| Central Processing System Centre | Processing And Reporting Software |