06/10/2017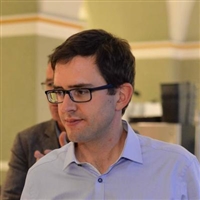 GeoSIG Ltd has long been known in the seismic and structural monitoring industry. It's been a mainstay. In fact, this year marks GeoSIG's 25th anniversary, reminding everyone just how LONG the company has been around. That got the GeoSIG team wondering whether any of their early instruments were still in use. The company's turning 25… but what is the age of the oldest GeoSIG instruments that are still in normal use? Thus, the Oldest Instrument Contest unfolded.

GeoSIG put out an invitation via social media to all customers operating GeoSIG instruments to try to find the oldest instrument that is in good repair and normal use. They really didn't know what kind of response they would receive.

Entries did come in with instruments of varying ages, but the winning entry was pretty surprising. The Swiss Seismological Service (SED) at ETH Zurich (www.seismo.ethz.ch/) operates the oldest GeoSIG instrument still in use at station SFEA in Felsberg GR, Switzerland. The SED is the federal agency for earthquakes. Its activities are integrated in the federal action plan for earthquake precaution. The Swiss National Network operates more than 150 seismic stations in Switzerland that are continuously renewed. The winning instrument was a SMACH recorder with AC-23 accelerometer, which was installed on August 25, 1992 — 25 years ago! It's still operational and used as part of the Strong Motion Network (SSMNet).

"GeoSIG is proud to know that its instruments, through proper maintenance and care, are still in great working order after all these years," said Johannes Grob, Joint Managing Director of GeoSIG.

"The design and development of all GeoSIG systems are centred on obtaining the highest possible levels of performance, durability and reliability — qualities which are inherently associated with the words 'Swiss quality'," said Serge Rudaz, Joint Managing Director.

GeoSIG extends its thanks to Dr Clotaire Michel of the SED for his time in finding the winning instrument.